Smartwatches do more than alert you when you get a call or a text on your wrist. It is a digital wallet, a fitness tracker that counts your steps, and sometimes a phone that you can use even when your smartphone is far away. These days' smartwatches contain health features that could save your life.
Most of the top smartwatches can recognise increased heart rate alarms and immediately link you to an emergency number in case of a serious fall. Some models also offer blood oxygen (SpO2) and electrocardiogram (ECG) measurements as extras. While the latter is a reliable gauge of respiratory health, the former looks for indications of cardiac problems.
The best smartwatches, however, excel at all of these tasks. Some have enormous numbers of available apps, some have batteries that hardly last a day, and others can operate for almost a week without recharging. And then there's style, which can be customised on the best smartwatches, from their bands to their faces to best suit your personality.
Key Features Of The Best Smartwatch
Smart Navigation
Smartwatches use the navigation feature with GPS and Google or Apple Maps. Some devices, such as the Apple watch, can vibrate to alert the user to turn right or left. Because you are not always staring at your smartphone screen, it considerably lowers distractions while travelling. GPS trackers are useful for people in case mobile batteries are dead.
Older seniors especially like this function because it allows them to wander around their neighbourhood without getting lost. It can also act as an excellent navigation guide for visually impaired people. In case of the theft of your smartwatch, you can easily locate its position and hence can find it easily.
Fitness Tracker
Monitoring your health becomes more crucial than ever as you become older. With the advent of technology, you have devices that can measure your health. Smartwatches are one of those devices that offer comparable heart rate monitoring, fitness tracking, and other functionality. If tracking your fitness is your main objective, then the Apple Watch is the best option.
Samsung Galaxy Watch is another best option for keeping an eye on your health. Smartwatches are appropriate for strenuous outdoor activities like cycling and swimming because of their waterproof designs. The main benefit of smartwatches over fitness bands is the increased amount of information and interactive features displayed on the screen.
Smartphone on Wrist
Nearly all smartphone functions are now available on smartwatches. You may use your wrist to access your social media accounts, calendar, crucial emails, etc. Except for a handful, most smartwatches have a lengthy battery life, making them dependable companions. Additionally, your smartwatch allows you to carry your entertainment everywhere you go.
Most smartwatches now have GPS tracking and SOS features so that you can instantly call for help in an emergency and let your loved ones know where you are. Also, they are more convenient. Instead of frequently checking your smartphone, you can view real-time results on your smartwatch.
Smart Home Integration
You can incorporate home automation with your smartwatch. This feature enables remote control operation of your smartwatch for things like lighting, garage doors, and other electrical devices. However, the procedure of automating your home with smart technology is somewhat complex and should only be carried out with the help of a professional.
Once all of your smart appliances and software are adjusted, you can use your smartphones, wearables, and voice commands to control your complete house. You can set timers for specific functions like switching off the lights, closing the blinds and many more. This feature of a smartwatch makes it more useful for senior citizens.
Which Are Some Of The Most Popular Smartwatches?
The Apple Watch Series 8 ($399), which expands on years of health features and communication advancements, is our top selection after testing dozens of the best smartwatches. It adds a skin temperature sensor, crash detection, and Apple Watch low power mode. The Apple Watch SE Model of 2022) is also a fantastic buy for iPhone owners at $249.
Although it has an outdated design, it uses the most recent Apple Watch chipset and serves as a trustworthy fitness tracker. The most deserving Apple Watch competitor is Samsung's Galaxy Watch 5 ($279; currently the finest Wear OS 3 wristwatch and the greatest Android smartwatch).
It's more competent than any previous Galaxy Watch for keeping track of your health and general well-being. Fitbit's Sense 2 smartwatch, which costs $299, is the company's top model. We enjoy how, rather than expecting you to self-administer readings and tests, it proactively seeks to help you understand how you're feeling.
The Fitbit Versa 4 is also forthcoming. The Google Pixel Watch will be available very soon as well. It will have a circular face and Fitbit-inspired fitness tracking capabilities. So, overall we can say that multiple options are available to you depending upon your budget, features, and your type of usage.
How Have We Tested The Best Smartwatches?
We have tested all the popular smartwatches to evaluate their comfort and design. You probably won't wear it every day if it isn't fashionable and cosy enough to take you from an early-morning workout to the office to a night out. Since most smartwatches are fitness trackers, we test their sensors, including step counting, heart rate monitoring, and GPS.
We have installed apps and tested them to determine whether the device's app store can elevate it to smartwatch status. To ensure the watch can function without a nearby smartphone, we test the cellular connectivity and call quality if the watch has built-in LTE. To ensure that you can go an entire day without needing to recharge, we test battery life using real-world scenarios.
Samsung – The Best Smartwatch Brand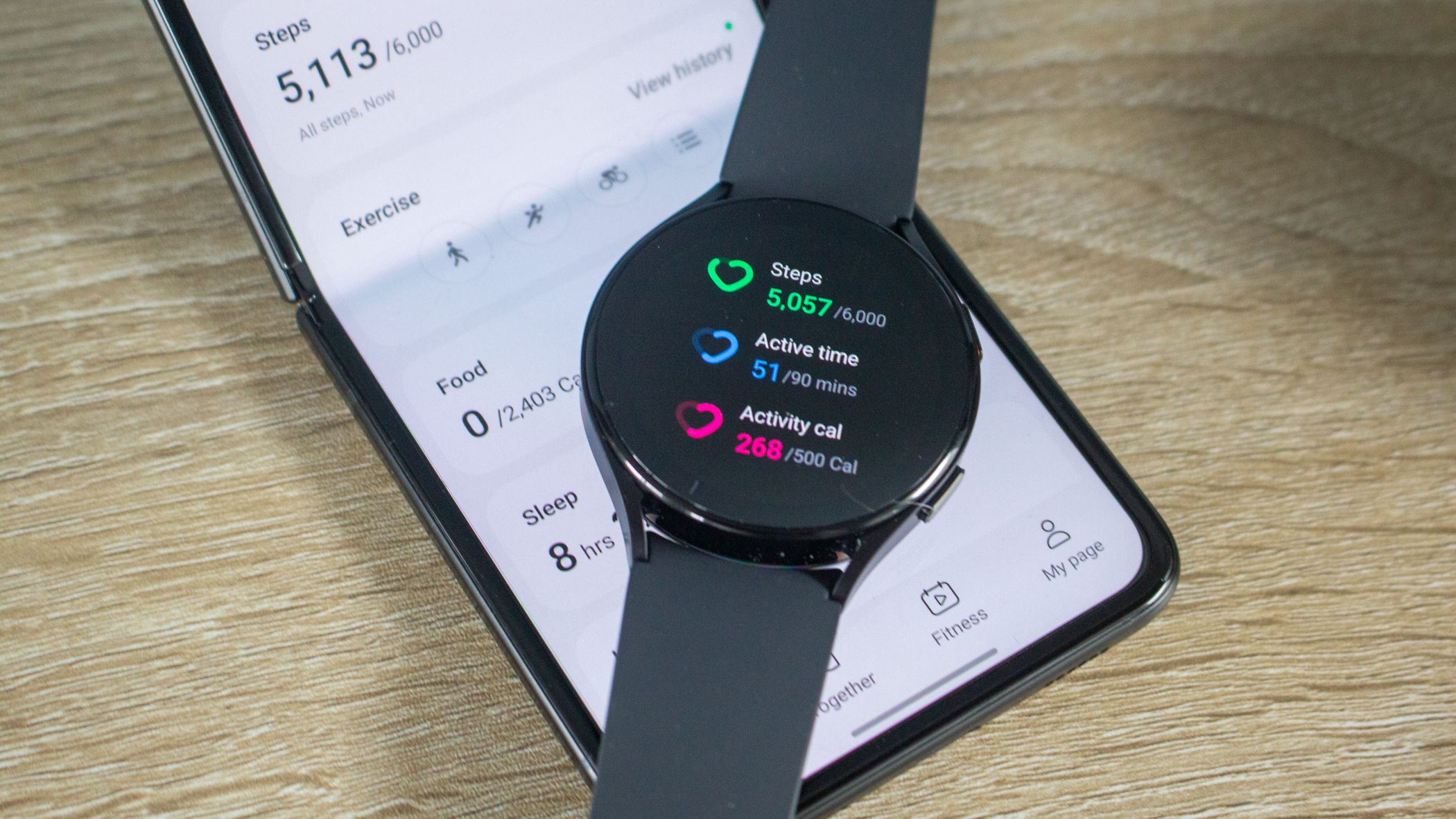 SPECIFICATIONS
Dial Sizes: 40mm, 44mm
Battery Life (Rated): 40 – 50 hours
GPS: Yes
Swim-Proof: Yes
LTE: Optional
Mobile Payments: Samsung Pay
REASONS TO BUY
Stronger, scratch-resistant screen
Added skin temperature sensor
Sporty, yet adaptable design
Longer-lasting battery life
How To Select The Best Smartwatch For You?
You are somewhat constrained by the smartphone you own when looking at the finest smartwatches for you. For example, you'll need an iPhone if you want an Apple Watch. Additionally, while Wear OS watches are compatible with iPhones and Android devices, they offer significantly less functionality while unconnected.
Also Read: What Are Some Ways To Catch Up With The Latest Technology?
The most cross-functional smartwatches are those made by Samsung, but even in this case, Android phone owners would benefit more from the ability to respond to notifications and place and receive phone calls. Then, when choosing a smartwatch, you should choose one that comfortably fits your wrist.
Smaller wrists may make larger smartwatches uncomfortable to wear. To choose a smartwatch that complements your style, do the same. The Apple Watch is only available in one shape, but you may choose from various finishes. While Wear OS and Samsung's watches from manufacturers like Fossil, Tag Heuer, Diesel, and others give you more design alternatives.
Final Verdict
We quickly compared the top Smartwatches in India, reviewed their specific characteristics, and finally suggested the one that is comparatively better in all aspects. Still, choosing the ideal one cannot be easy. You can compare the topmost brands and then will choose the best.